Put Your Music In The Blender And
Start Mixing Today!
Unlimited Mixes
Radio Quality
Fast Turnaround
Affordable
Throw your Music in the Blender
Track Blenders is a mixing and mastering service that gives you the ability to get radio quality music at an affordable flat monthly fee. We know the number of musicians and artists is growing every day. However, not everyone has the time or money to go into a studio and get the perfect mix-down they have been working so hard to achieve. So we have created a solution for all the artist with home studios or who are working out of their friends or family's home studio to get pro attention to their music right away.
Pick Your Blender
Ultimate Blender
Unlimited Songs/mo
3 to 5-day turnaround
Unlimited revisions
Effects included
Premium Effects
Unlimited Stem Limit
Mastering
Chat Support
Email Support
Phone Support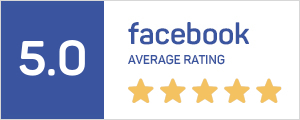 How it works
In three easy steps you can get the mix you have been searching for.
STEP 1. PICK A BLENDER
Pick the monthly package that fits best with your budget
STEP 2. FILL THE BLENDER
Upload your stems (must be 24-bit wav files zipped up)
STEP 3. START BLENDING
Music is assigned to one of our extremely talented audio engineers and the mixing (blending) begins.
7 DAY
MONEY BACK GUARANTEE
Blending typically takes 3 to 5 days from when the blending starts. You might receive questions about the blend to make sure we are blending the right ingredients for your style. In order for us to stick to the timeline, we expect that messages are answered in a timely fashion (4 hours or less).
Once the blending process is complete you will receive your first mix with cuts and tags in the track to protect us. We just want to make sure we are only giving you the best quality. Once you approve the final blend we will then move into the mastering process and add the final ingredients. Once that is complete we will send you a wav and mp3 file so you can release your radio quality music to the world.
UNLIMITED MIXING WITH ONE FLAT-RATE
Become a part of a growing community and have access to radio quality mixes.