50% OFF YOUR FIRST MONTH - PROMO CODE (save50)
7 DAY
MONEY BACK GUARANTEE
360 Silver
Month to Month
No Contracts
7 Day Money Back Guarantee
Music Distribution
Mastering
Facebook Ads
Reporting
Email Capture
Phone Support
Email Support
Text Support
360 Silver
Month to Month
No Contracts
7 Day Money Back Guarantee
Mixing & Mastering
Mobile Advertising
Music Distribution
Website Design (If Needed)
Facebook Ads
Website Hosting (If Needed)
Local targeting
Reporting
Email Capture
Phone Support
Email Support
Text Support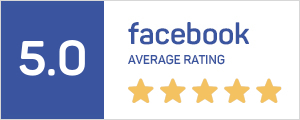 How it works
STEP 1. GET STARTED
Which 360 package fits best with your budget?
STEP 2. CONTENT
Send us all of your content, pics, bio, music etc…
STEP 3. HIT THE GROUND RUNNING
We start working right away!
Get All of The Lable Benefits without the Label!
With the number of Musicians, Rap Artists, MC's, Singers, and Producers growing every day there is no real increase of artists getting signed or even an increase of artist getting a break. So where does that leave us? With a large number of talented people who deserve to be heard but very few resources to help the artist succeed. And the resources that are available are either incomplete or extremely expensive.
TrackBlenders.com was created so Artists can be the label without the label. What does a record label even do for you? Well, when you are not being shelved by a record label you get a Website, Marketing, Studio Time, Graphics, Press, Oh and by the way, and a bunch of debt.
So the team here at Track Blenders developed a platform to help artists achieve their dream. How? We offer the full package. Mixing and Mastering, Distribution, Marketing, Web Design, and Logo Design.
Sample Websites
Sample Facebook Ads
Sell and Stream Your Music
Across the World!
150+ Distribution Partners
Apple Music, iTunes, Amazon, and more.
Track Your Sales
Track Your Stats